Voices for Illinois Children joined ten other organizations today in releasing a memo to members of the General Assembly and Governor Rauner on the need to undo the severe child care eligibility restrictions put in place by Governor Rauner. These restrictions have resulted in 9 in 10 families who were previously eligible being shut out of the program. The text of the memo is below.
MEMO

From:    Children's Home + Aid, Fight Crime: Invest in Kids, Illinois Action for Children, Latino Policy Forum, Metropolitan Family Services, Ounce of Prevention Fund, Sargent Shriver National Center on Poverty Law, ReadyNation, SEIU Healthcare, Voices for Illinois Children, YMCA of Metropolitan Chicago
To:          Members of the General Assembly, Office of the Governor
Date:     November 4, 2015
Re:         Positive Impact of SB570 on Illinois Economy, Working Families

Next week the General Assembly has the opportunity to restore Illinois' commitment to working families by voting yes on SB570, a bill that reverses dangerous cuts implemented unilaterally by the Rauner Administration on July 1, 2015.

The unprecedented use of the Administration's emergency rulemaking authority to restrict eligibility for child care assistance has resulted in the denial of 90 percent of applicants who would have otherwise been eligible for child care services through CCAP. That means approximately 20,000 children have been rejected from the program since the drastic restrictions took effect July 1.

Access to affordable, quality child care allows low and middle-income parents to enter and remain in the workforce, and gives them the opportunity to provide for their families.

The Illinois economy benefits from the Child Care Assistance Program in the following ways each year:

80,000 Illinois families are able to enter and remain in the work force
69,000 skilled early childhood education workers are employed in early learning facilities
46,450 employers in Illinois rely on CCAP to ensure their employees have a safe place to leave their children and  are able to come to work every day
CCAP generated $2.6 billion in revenue in 2014. For every 100 jobs created in child care, 56 are created in other industries.  For every $100 spent on child care, $213 is spent in the economy

But the Administration's restrictions mean that a single mom of one child entering the work force can only access child care assistance in Illinois if she makes less than 50% of the federal poverty level, or $664 per month ($8.25 per hour for 20 hours per week.) Before the cuts, a single mom of one who earned up to 185% of the federal poverty level, or $2,456 per month (about $15 an hour working 40 hours per week), had access to child care assistance.

The bottom line is that a vote for SB 570 is a vote to restore self-sufficiency for the hard-working families in Illinois who are doing everything we as a society and as a government have asked them to do as they support their children and better their lives. It is a vote in favor of the economic value that thousands of working parents – able to go to their jobs every day because of child care assistance – contribute to both their family's economic stability and the state's fiscal well-being. It is a vote for the future of the more than 150,000 children who will have access to child care if SB 570 is passed and CCAP is restored.

We believe that Illinois needs adequate and sustainable revenue that supports the hard-working families in Illinois with the services and supports they need to thrive.  Advocates stand at the ready to work with Governor Rauner and the members of the ILGA on revenue – but we need leadership to get us across the finish line. Until then, voting for SB 570 is the most responsible policy decision lawmakers can make.
Beginning on July 1, Governor Rauner severely cut child care eligibility, which is shutting out 9 in 10 new applicants who would have previously qualified for assistance. With limits on how long the Governor's "emergency" rule restricting access to child care can be in place, Governor Rauner has filed a "regular" rule to extend the current restrictions indefinitely. The Department of Human Services is holding required hearings about the rule — one yesterday in Springfield and another today in Chicago. Voices' Policy and Advocacy Director Emily Miller is providing the testimony on the detrimental impact of Governor Rauner's child care cuts, which are putting child care out of reach for working Illinois families.
Governor's Rules Severely Restrict Assistance and Put High Quality Child Care Out of Reach for Many Families

Governor Rauner's child care cuts shut out 9 in 10 new applicants who would have previously qualified for child care assistance, making quality child care increasingly out of reach in Illinois, even for middle-class families.

Without access to the Child Care Assistance Program, too many Illinois parents simply cannot afford the child care that enables them to balance work and family.

Before Governor Rauner's cuts, a parent with one child could earn up to $2,456 per month (about $14 an hour working 40 hours per week) and still be eligible for child care assistance. Now, a parent re-entering the workforce with one child loses child care assistance if she makes more than $664 per month, only about 20 hours per week at the state's minimum wage.

According to a report released this week by the Economic Policy Institute in Washington DC, in Illinois:

A parent working full time at the state minimum wage needs to spend more than half of her income for quality child care for a 4-year-old.
For an infant, that parent needs to spend nearly $4 out of every $5 earned.
Annual child care for an infant is now more expensive than full-time, in-state public college tuition.
In the Chicago area, a family squarely in the middle class with an infant and 4-year-old will spend 29% of its income on child care.

These conclusions are based on the U.S. Department of Health and Human Services' estimate that child care costing more than 10% of a family's income is not affordable. On top of stagnant hourly pay and the failure of economic growth to trickle down to most Illinoisans, the governor's cuts are worsening the situation.

Before Governor Rauner's cuts, a parent with one child could earn up to $2,456 per month (about $14 an hour working 40 hours per week) and still be eligible for child care assistance. Now, a parent re-entering the workforce with one child loses child care assistance if she makes more than $664 per month, only about 20 hours per week at the state's minimum wage.

A minimum-wage working man or woman in Illinois simply cannot afford child care without assistance. When welfare reform was passed in the 1990s, there was bipartisan consensus that families struggling to get by needed assistance to afford the child care essential to parents being able to work. Governor Rauner's decision to limit eligibility for CCAP has made getting by just about impossible for many hardworking families.

Voices for Illinois Children opposes restrictions in CCAP eligibility proposed in the regular rule. The restrictions, which were already put in place through the emergency rulemaking process outside of the state budget process, are already damaging families and small businesses.

The full report referenced in this testimony is available here: "High Quality Child Care Is Out of Reach for Working Families."
More media coverage on the devastating effects of Governor Rauner's "emergency" rule that severely restricts access to the state's Child Care Assistance Program. Under the rule, about 90 percent of low-income working parents who used to qualify now are ineligible. In fact, according to the Governor's new rules, a parent working a full-time minimum wage now makes far too much to qualify for assistance. As a result, working parents are essentially ineligible for the assistance that enables them to work.
A bill to raise the state minimum wage that quickly passed the Senate last week contains needless giveaways to businesses at a time when Illinois can ill-afford further revenue losses. The bill (SB 11) also could deter employers from paying more than the minimum wage and guts a significant component of Chicago's minimum wage increase — automatic cost-of-living adjustments to the minimum wage after 2019. While the Fiscal Policy Center and Voices strongly support increasing the state minimum wage to $11 an hour by 2019, we believe the two provisions are bad ideas.
Minimum Wage Tax Credit for Small Businesses
The bill creates a tax credit for employers with 50 or fewer employees.  It would give the employer a maximum 75-cent credit per worker per hour, applied to most workers at least 18 years old who do not get tips as part of their pay. Starting this July, when the new Chicago minimum wage is set to begin increasing and when Illinois' minimum wage would increase under SB 11, an employer that paid exactly the local minimum wage would receive the maximum credit. The credit program would expire at the end of fiscal year 2018 (June 30, 2018).
The credit quickly phases out, though, when employees are paid more than the minimum wage. For every cent increase in hourly pay, the employer would lose a cent of credit. This structure leads to the first major problem with this proposal.
Problem 1: Employers Have a Disincentive to Increase Wages Above the Minimum Wage
Because the credit phases out, employers are encouraged to pay exactly the minimum wage. If, for example, an employer wanted to give a worker paid the minimum wage a 25-cent raise, it would actually cost the employer 50 cents an hour due to the additional loss of 25 cents worth of tax credit. It seems perverse to encourage employers to pay the lowest legal wage and to discourage pay raises.
Problem 2: Employers Have an Incentive to Decrease Workers' Pay to Receive Credit
Another perverse incentive is that the wage credit would reward businesses that decrease worker pay to get closer to the minimum wage in order to get a higher credit. Within the credit range, for every 1 cent a business decreased pay, it would receive 1 cent from the state in the form of a tax credit. So a 10-cent-per-hour pay cut would result in 10 cents per hour in tax credit — doubling the savings to the employer.
Problem 3: Giving Away Money to Businesses Who Haven't Given Any Raises
Under the legislation, employers who already pay at or above the new minimum wage would get the tax credit. In other words, they wouldn't have to raise their workers' wages to take advantage of the credit. And even if a business increases pay, the credit can be worth far more than the added cost to the business (see chart below).
In the most extreme case, a business would get $1,500 a year in tax credits for a full-time worker, even though the business would not be incurring any extra costs since it was already paying that worker $9 an hour before the minimum wage hike. Even in cases where employees were previously making below the minimum wage, the employer still sees a net gain in all but one case — where the employee was making exactly the prior minimum wage, in which case the state pays for the entire wage increase.
Problem 4: Unknown Cost to State
Given Illinois' deep financial problems, which were just made much worse by a 25 percent decrease to income tax rates, lawmakers should be very careful to not worsen an already dire situation with giveaways. However, this is exactly what the wage credit would do. And, so far, lawmakers seem to have little interest in finding out how much this provision would cost. Since lawmakers have requested no official estimate, or "fiscal note," it is very difficult to know what the cost would be. At the very least, lawmakers should not enact a minimum wage credit without a fiscal note.
The cost of the credit is also likely to increase as the minimum wage increases in Chicago and the state. With higher minimum wage levels, more workers will likely be paid within the credit range. This also suggests that eligible businesses with employees in Chicago will receive a greater wage credit because of the higher minimum wage in the city. 
Preempting Chicago's Cost-of-Living Adjustment Harms Chicago Workers
Another problematic provision in the legislation would undo one of the most important aspects of Chicago's recently enacted minimum wage ordinance: automatic increases after 2019 to the city's minimum wage to reflect rising costs of living. Particularly due to Chicago's higher cost of living, this cancellation will likely cause significant harm to low-paid workers in Chicago after 2019.
Part of the reason is that the General Assembly is unlikely to raise the state minimum wage past $11 an hour for a number of years after the state minimum wage plateaus at that level in 2019. Low-wage workers in Chicago could wait perhaps a decade or more for the state minimum wage to exceed $13 an hour. As rising living costs erode the value of the Chicago minimum wage, the benefits of the Chicago minimum-wage increase will essentially be undone over time.
The following graph demonstrates why this is. The top two lines represent the Chicago minimum wage by year after 2019 given two levels of annual inflation — 1.5% and 2%. Under these scenarios, Chicago low-wage workers are able to keep pace with increases to the cost of living. The light red line shows Chicago's minimum wage stuck at $13 an hour after 2019, waiting for state lawmakers to increase the minimum wage above that level. The dotted line represents the state minimum wage and assumes that lawmakers wait five years between state minimum wage increases and then raise the minimum wage by $2 over a 4-year period (equivalent to the phase-in under SB 11).
As is evident, Chicago workers fall further and further behind where they otherwise would have been with annual adjustments that the legislation would preempt. So while the legislation helps low-wage workers outside Chicago, it will almost certainly harm low-wage workers in Chicago after 2019 by preempting existing Chicago law.
As expected, income tax revenue dropped sharply in January ($135 million) versus a year ago because of the 25 percent cut to the individual and corporate income tax rates that took effect on New Year's Day. The new numbers come from the latest monthly report of the Commission on Governmental Forecasting and Accountability (CGFA).
Revenue losses from the income tax cut will continue to mount as the year progresses. And, the year-over-year losses do not even reflect the true revenue losses, because had the tax cut not occurred, income tax revenue would likely have increased over last year's levels. Absent new sources of revenue, the revenue collapse will exact its toll across an expanding swath of investments in children, families, and communities.
Already, the tax cut is having its predictable effect. Child care assistance, which was underfunded due to inadequate revenue, is short nearly $300 million. As a result, some combination of delayed payments to providers (which would just kick the can further down the road) and tens of thousands of families simply losing access to affordable child care appears inevitable.  
Cuts are also now impacting services for youth. The Rauner Administration has notified more than 30 Chicago area social service agencies that they must "cease any and all operations" associated with previously awarded contracts for afterschool, job training, and other programs for youth. One service provider that had its contract cancelled is Communities United, which operates the Bikes N' Roses program. Bikes N' Roses employs youth throughout the year, teaching them valuable technical skills (bike repair) and general job skills (such as interacting with customers and coworkers, and meeting deadlines).
Governor Rauner's spokesperson understandably pointed to the unbalanced budget passed by the General Assembly last year (due largely to the then-pending tax cut) and urged lawmakers to work together to "find responsible solutions." The Fiscal Policy Center believes any responsible solutions must include significant new sources of revenue; otherwise, more service providers like Bikes N' Roses, which help prepare our youth to be productive members of the workforce, will be left out in the cold.
In an anti-minimum wage editorial earlier this week, the Chicago Tribune gave the impression that a consensus exists among economists that raising the minimum wage costs jobs. I point out in a letter to the Tribune published today that a great deal of recent economic research shows that there is little, if any, connection between a higher minimum wage and employment levels.
Here is a summary of the main points I make in the letter:
All this has led the respected business publication, Bloomberg, to argue that "a wave of new economic research is disproving…arguments about job losses…." It hopes that "states lead the way on the minimum wage."
For a very easy-to-understand explanation of the economic arguments for a higher minimum wage, check out this short video: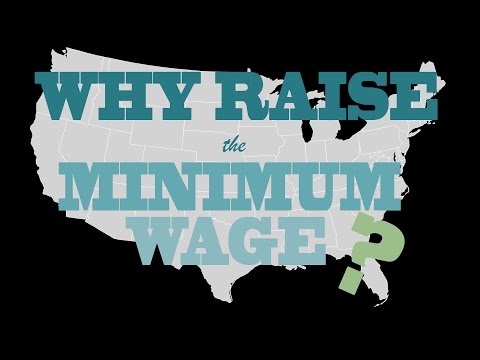 The more money you make in Illinois, the lower share of it you pay in state and local taxes. If that sounds unfair, that's because it is. In fact, low- and middle-income workers pay, on average, two to three times the percentage of their income in state and local taxes that the wealthiest Illinoisans pay. 
Illinois legislators can take an important step toward righting this wrong by strengthening the state's Earned Income Tax Credit (EITC), as a new report by the Institute on Taxation and Economic Policy clearly shows.
It just so happens that Illinois has the opportunity to expand its EITC this legislative session, as lawmakers in Springfield consider a proposal to double the state EITC. You can learn more about the impact of such a proposal on local communities in Illinois at EITCWorks.org.
But first things first.
What is the EITC?
The federal EITC is a targeted tax credit that only goes to families and individuals who work. It lets low- and moderate-income working families keep more of what they earn to help pay for necessities that help them keep working, such as child care and transportation. The credit offers working families a step up and way out of poverty, helping families get a toehold in the workforce and helping those who experience temporary job loss, reduced hours, or reduced pay stay on their feet.
Illinois is one of 25 states with its own version of the federal credit and that builds on its success. Most state credits are based on some percentage of the federal EITC. Illinois' EITC is 10 percent of the federal EITC, trailing behind 14 states, including Iowa (14%), Kansas (17%), Vermont (32%), and DC (40%). Like the federal credit, families with children get the biggest benefits—in fact 97% of the state's investment in the EITC goes to families with kids.
Why is the EITC Important?
1.    Increases workforce participation and reduces poverty
As a supplement to the federal credit, Illinois' EITC works with the federal credit to increase workforce participation and reduce the number of children living in poverty. In 2012, for example, the average family recipient of the state EITC was able to retain $300 of earnings. If doubled, the average family would retain $600, equivalent to one month's child care or transportation expenses for a single-parent household in Illinois.
2.    Boosts local economies
For every dollar the federal EITC lets a family keep, it generates $1.50 or more in economic activity. The state EITC also gives local business and economies an additional boost as families go out and spend those dollars in their communities.
3.    Creates lasting educational and earning benefits for low-income children
Research demonstrates that young children in families with enough income to cover basic necessities do better and go further in school and earn more as adults. By bolstering the incomes of working families, the state EITC works with the federal credit to help families meet their basic needs and, as a result, improves kids' chances of success as adults.
4.    Makes taxes fairer
As mentioned earlier, the state EITC is also an important tool for addressing our upside down tax system, something Illinois greatly needs. Low-income households pay a greater share of their income in property, sales, and excise taxes than the wealthiest households. The state EITC helps right this wrong by reducing taxes for working households who are already paying more than their fair share.
State policymakers should take immediate steps to expand Illinois' EITC. They will make Illinois' taxes fairer while also helping to reduce poverty, boost local economies, and create lasting benefits for children.
To read ITEP's full report click here.
FPC policy analyst Lisa Christensen Gee recently joined Bob Gilligan on the radio show "Catholic Conference Hour" to discuss the Earned Income Tax Credit—its history, benefits, and opportunities for expansion in Illinois. The relevant segment is from 22:47-41:20.
The Earned Income Tax Credit (EITC) is a targeted tax credit for low-income working households that encourages and rewards work by allowing these households to keep more of what they earn. The primary beneficiaries of the EITC are working families with children. 
The federal EITC was adopted in 1975, and the Illinois state EITC was adopted in 2000. The state EITC is designed to supplement the federal credit, and it is currently valued at 10 percent of the federal EITC. Governor Quinn recently proposed expanding the state EITC to 20 percent over the next five years. Of the twenty-six states that have EITCs, eleven of them are equal to at least 20 percent of the federal EITC.
The EITC is good social policy for many reasons, including its anti-poverty effects. For example, from 2010-2012, the EITC alone was responsible for keeping 294,000 Illinoisans out of poverty, 146,000 which were children. The EITC also stimulates local economic activity, helps offset the unfairly high tax responsibilities of lower-income families in Illinois, and increases the likelihood of better educational attainment and future earnings for the children of recipients.
You can also listen to the full interview online at the Archdiocese of Chicago's radio website.
As we all know, jobs are too scarce and wages for most workers are stagnant. To get us back to full employment — where there are enough jobs so that the vast majority of those who want a job can find one — the Center on Budget and Policy Priorities has started the Full Employment Project, which is being led by Jared Berstein, a senior fellow at CBPP and former chief economic adviser to Vice President Biden.  
The year-long project, which kicked off today with an event at the National Press Club in Washington DC, seeks to start "a national dialogue to focus greater attention on the goal of full employment." The event was keynoted by Larry Summer, former Secretary of the Treasury and President of Harvard University. As part of the project, economists and other experts have released policy proposals to help get our country back to full employment. 
Below is the video from today's kickoff: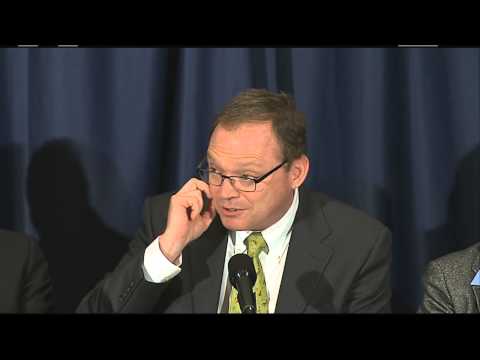 Allowing current state income tax rates to expire will cause a revenue collapse that would threaten Illinois' economic recovery, curtail the ability to support vital investments, and create more uncertainty over how the state will meet its many obligations, a new FPC report released today finds.
The report, "Poor Finances, Uncertainty about Looming Revenue Collapse Threaten State Economy," makes clear tax cuts are the wrong course. As states around the country have found, reducing taxes won't create jobs or improve economic growth. If anything, the state's economy is hurt by cutting support for the building blocks of job creation and widespread prosperity — like schools, health care, transportation, and safe communities.
The report shows that, besides causing deep reductions in support for crucial public services, the revenue loss if current tax rates decrease as scheduled January 1, 2015 means progress in reducing the state's backlog of unpaid bills would come to a halt — and almost certainly be reversed. Furthermore, if lawmakers don't prevent the revenue collapse,
uncertainty regarding the state's finances, service levels, and long-term tax rates will only increase. In fact, the credit rating agencies have warned that additional downgrades are likely if revenue collapses at the end of 2014.  According to Fitch Ratings, avoiding further downgrades "will require timely action in advance of the expiration of temporary tax increases in fiscal [year] 2015." On the other hand, if Illinois maintains stable revenue, it can continue to make progress in getting back on the right track.
Stable, sustainable revenue requires maintaining the current income tax rates or implementing a fair tax, where those who make more money pay higher rates, and those who make less pay lower rates. 
Among reasons why cutting state taxes will not improve the economy, the report found:
Illinois must balance its budget. Revenue losses need to be offset by state spending cuts, which ultimately flow into the Illinois economy through spending on salaries and contracts. This reduction in state spending offsets any economic gains associated with reduced tax rates.
Businesses are started or expanded because of demand. Businesses make investments when they think those investments will lead to profitable sales; they do not invest simply because they have more cash.
High-income individuals, who benefit most from income tax cuts, are less likely to spend the savings in-state. They tend, more than other people, to save their tax cuts or spend the money outside Illinois, neither of which helps the state's economy. 
Money from reduced corporate income taxes often flows out of state. Corporations that pay Illinois income taxes will spend much of any tax cut on dividends to shareholders outside Illinois and expenditures to out-of-state suppliers and employees.
State corporate taxes are a small part of a business's expenses – just a quarter of one percent. Labor costs are 100 times greater than state corporate income tax costs.
Illinois figures corporate income tax only on sales in the state.  Since a corporation's Illinois income tax liability is not tied to the location of its headquarters, offices, or other facilities, cutting corporate income taxes is a negligible incentive for job creation in the state. 
The report highlights the two divergent paths lawmakers can choose to take:
If lawmakers follow the path of allowing current rates to expire, there will be massive revenue collapses, further credit downgrades, billions of dollars of cuts to education and critical services, an increase in the backlog of unpaid bills, and more uncertainty for investors and businesses.  All of this in pursuit of the unfounded hope that tax cuts will somehow spur our economy.  Down the other path, Illinois will maintain stable and sustainable revenue that will get us back on the right track by paying our bills, educating our children, and funding essential services.  Given Illinois' precarious situation, the right path is clear.